All Accounts Also Get These Powerful Features
KidsEmail.org is a safe email service for kids and families. Your kids can now have a safe email account while allowing parents to be aware of any correspondence their children send and receive. You supervise your children when they go outside to play. Do you know who is contacting your child inside of your home?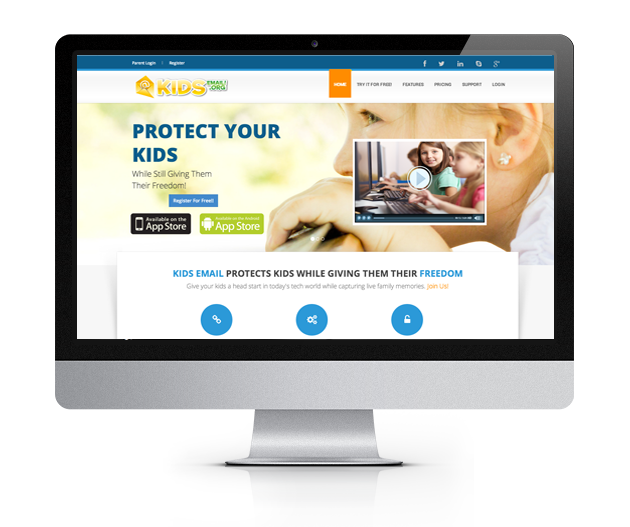 Remove Links and Images

This is a simple setting that can be enabled/disabled if desired.

Control Attachments Types

Only allow specific attachment types such as: images, pictures, video, mp3s, zip, pdf, Word, Excel, Power Point, etc.

Offensive Word Filter

Filter out all offensive words found in incoming emails.

Spam Filtering

We work hard to keep spam out of your kids email inbox! Parents can rest assured that their child won't get inappropriate spam in their inbox.

Template Options

Kids can modify the look and feel of their account by choosing from several fun templates.

Activity Log

Logs when your child logs in and when they attempted to login during a restricted time.