Request a Free KidsEmail.org Fundraiser Kit

We will quickly send you a Fundraiser Kit via e-mail. If you prefer, we can mail this out to you as well. The kit includes: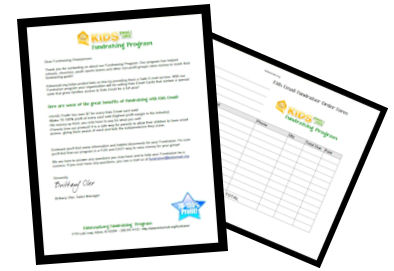 Program Details
Product Order Sheet
Fundraiser Strategy Documents
Your fundraising kit has everything you need to evaluate and present the project to your group for approval.
If there is something you don't see and need, please e-mail us at fundraiser@kmail.org. We are here to make your Fundraiser a success!